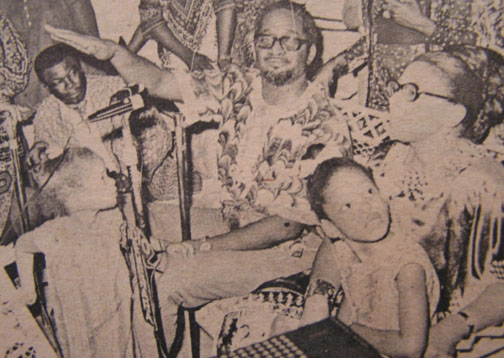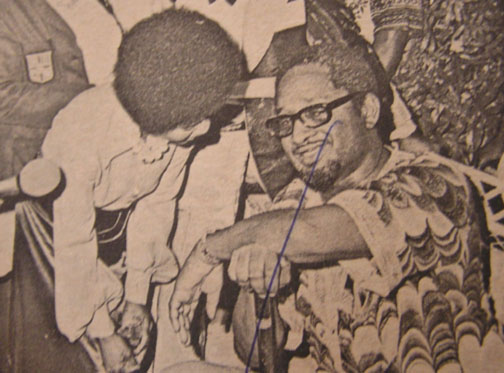 Burnham aka Kabaka (king/Chief) and his wife and two children. Right, Burnham having a moment with one of his many fans.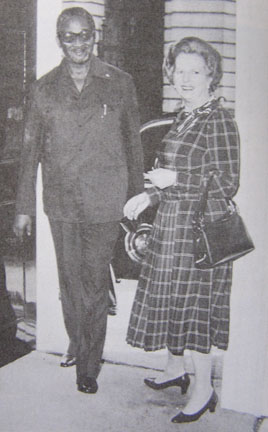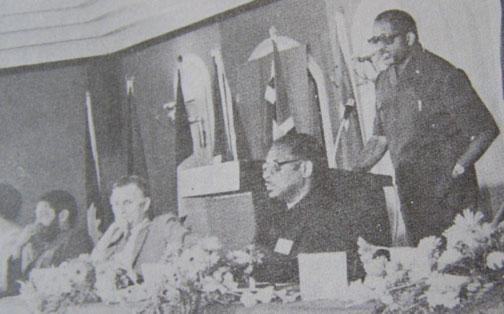 Left, Burnham and Thatcher in London. Right, Burnham addresses Caricom.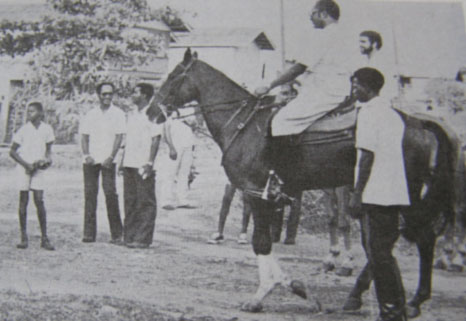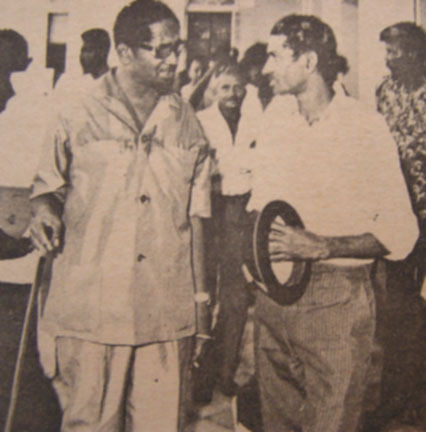 Left, Burnham chatting with one member of public invited to parliament to hear debate on national service. Above, Burnham on horseback—his famous mode of transportation at Hope estate where "slave labor" (as per Kwayana) was used.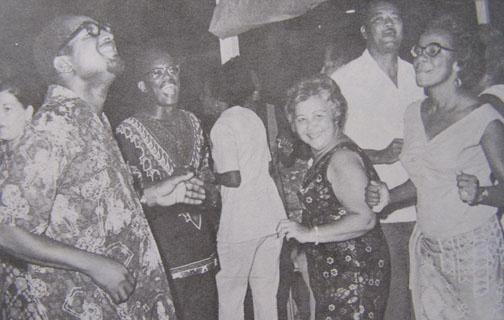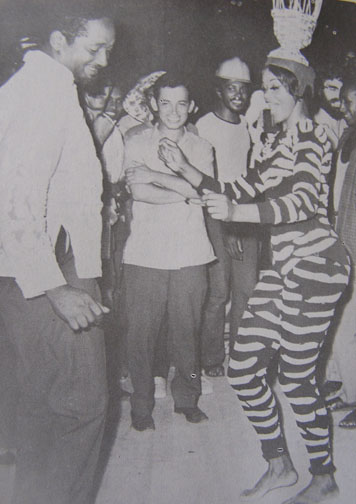 Above and right, Burnham the dancer.
Forbes Burnham is a figure of many meanings. He is, arguably, the most controversial Guyanese figure ever. To most people who was not old enough to live under his reign, he still remains a mystery. In fact, even for many who lived under his rule, Burnham was quite unknown although he seemed to be everywhere through his symbols, speeches, phlosophy, political subordinates and the sign of the times which he singlehandedly embodied. These images are posted here for two reasons; first, historical; and secondly, to bring the man, the politician, the feared leader closer to the viewer.

Please feel free to use images for projects etc., and, at one's own discretion, credit this website.

See other pages for more images: Page One Page Two Page Four Page Five

© 2001 Guyanaundersiege.com