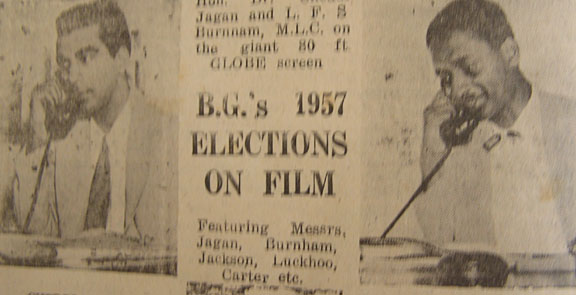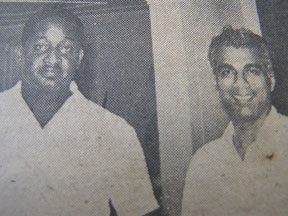 Burnham and Jagan in the first elections (1957) after the PPP split. Right, Burnham and Jagan in the sixties.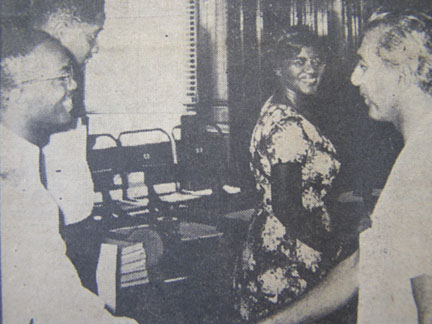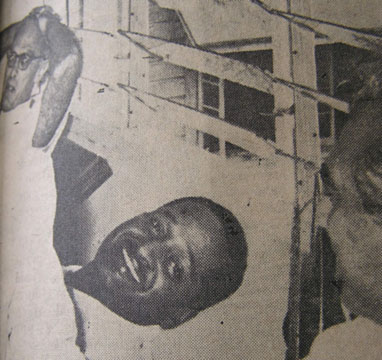 Burnham, Green, Jagan and Mrs. Gaskin in parliament. Right, Burnham, Jagan, and D'Aguiar in a blood drive.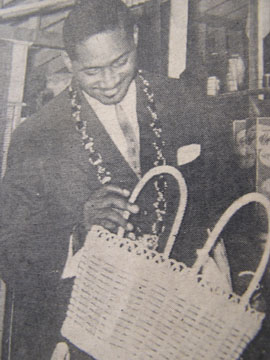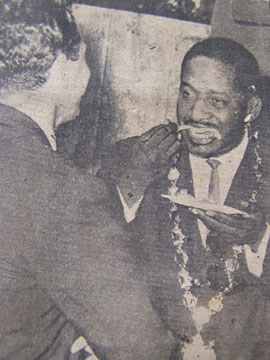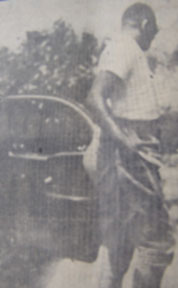 Burnham examines a gift; Burnham at a fete. Below, newspaper headline says Burnham as mayor of Georgetown wants to ban violence. The irony is that violence became a central part of Burnham's campaign to power. Below, a young lawywer.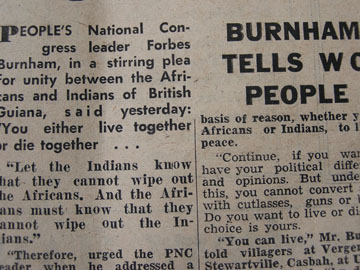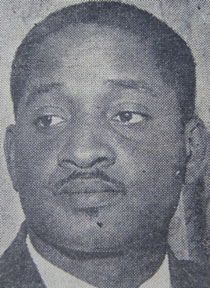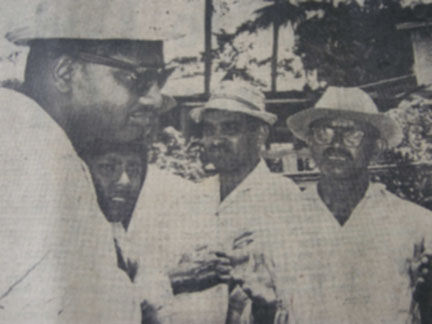 Left, Burnham talks to Indian suppoerters of Jagan. Top, the PNC leader exits a car during the busy violent sixties.
Forbes Burnham is a figure of many meanings. He is, arguably, the most controversial Guyanese figure ever. To most people who was not old enough to live under his reign, he still remains a mystery. In fact, even for many who lived under his rule, Burnham was quite unknown although he seemed to be everywhere through his symbols, speeches, phlosophy, political subordinates and the sign of the times which he singlehandedly embodied. These images are posted here for two reasons; first, historical; and secondly, to bring the man, the politician, the feared leader closer to the viewer. Please feel free to use images for projects etc., and, at one's own discretion, credit this website.

Please also see essay by Rakesh Rampertab on Forbes Burnham

See other pages for more images: Page Two Page Three Page Four Page Five

© 2001 Guyanaundersiege.com